Six months ago Nigerian man John Ogah was alone, without a home or job, begging for small change outside an Italian supermarket in Rome.
He struggles for words to describe his situation, likening his survival to that of a dead person with nothing to lose.
"It was difficult for me, really. When I [say] difficult, difficult," the former undocumented migrant tells the BBC in a phone interview.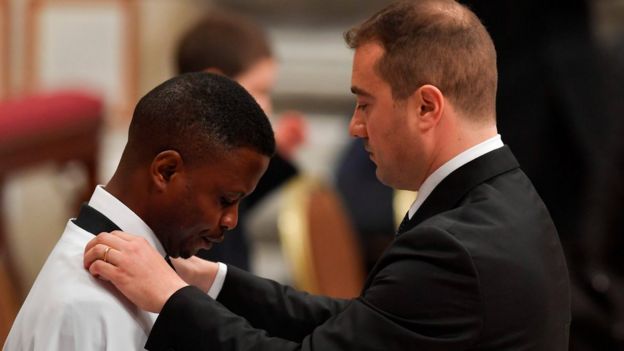 But fast-forward half a year and John is a legal resident in Italy and hailed a "migrant hero" for confronting an armed robber. He feels like the luckiest man on earth now that he has literally been blessed by the Pope himself. Continue reading