'NIGERIAN ARMY IGNORED WARNINGS ABOUT DAPCHI ATTACK'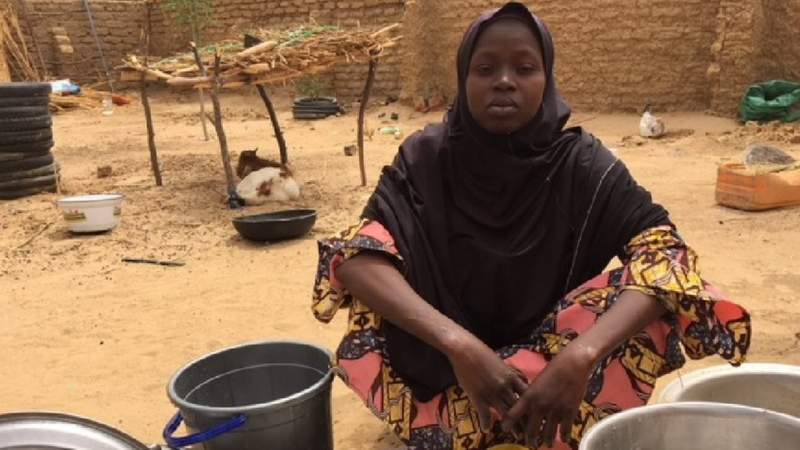 They said they spoke to 23 different local leaders who said they saw the militants in the vicinity on the day of the attack.
The local leaders alerted the Nigerian army to the presence of a convoy of militants in a village called Gumsa, about 30km (18 miles) from Dapchi town.
That was early on Monday 19 February. Later that evening, militants attacked the school on at least nine vehicles, kidnapping 110 children.
Amnesty claim the attack was reported as it happened but still the army failed to respond.
Nigeria's army spokesman said that the government has set up a committee to investigate the security lapse which lead to the kidnapping and urged Amnesty to submit its findings to them.
In a press release a week after the attack, the army admitted it had pulled out of Dapchi town a few days before the kidnapping. They claimed troops were required elsewhere and Dapchi was considered safe.
show an agreement has been approved by cabinet to allow the US to use Ghana as a military base.
Joy Online said documents appeared to show that negotiations with the US lasted at least eight months, and the cabinet approved the deal on 8 March.
But both the US and Ghana deny this, says AFP news agency.
Ghana's defence minister Dominic Nitiwul told AFP that it was "not true" Washington wanted a more permanent presence in the country.
Similarly, the US Embassy in Accra said in a statement that Washington had "not requested, nor does it plan to establish a military base or bases in Ghana".
It added that joint exercises were planned for this year "which require access to Ghanaian bases by US participants".